Hello!
—from Jeanette Joy Fisher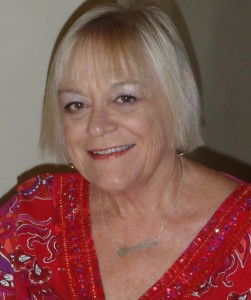 I've taken the California Real Estate Salesperson Exam four times. And, I passed it four times. The first time, I was a young mother and people didn't want to buy from me. I studied interior design instead. Later, I got my California real estate license again and sold HUD (Government-owned repossessed) houses with my late husband Brian Fisher. I used my interior design to help folks with ideas on how to fix up the distressed houses we called "Doghouses" and turn them into "Dollhouses."
We moved our growing family to Florida for a better school for our daughter Sara, who had life-long challenges after four months in ICU with meningitis. Sara taught us all patience and Love.
Our Florida home taught us about Design Psychology. Our ten-year old daughter Katie fell through the kitchen floor as she washed dishes. Brian and our oldest son Evan (an architect today) spent countless, hard-working hours replacing the joists, subflooring, flooring, painted-over cardboard walls–with newspaper stuffing for insulation and frayed extension cords for wiring.
Upon completion with new cabinets, appliances, and a few antiques mixed in to make the new kitchen seem like it evolved from 1878, I decorated the spaces with my "Expert Interior Design" skills.
Ha! The kitchen felt all wrong! What?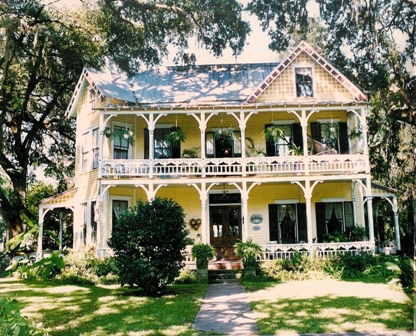 The kitchen felt cold, uninviting, dark, and dreary. Brian felt terrible, but it was all my interior design ideas. We spent all our money on a disaster. The wallpaper, colors, textures, and design details were all wrong. This project taught us how to correct mistakes and redesign space on a strict budget!
I went to the University of Florida Architectural Library with Evan who began to study architectural design as I learned how to research without computers. Have you ever used a microfiche machine? I wrote the beginnings of Joy to the Home and Introduction to Design Psychology on a typewriter. I researched the elements of interior design backward, not the way we learned in design classes. I studied the physiology, psychology, and sociology behind colors, textures, lighting, patterns and more. I learned where I had made design mistakes even though these were common interior design practices. After this glorious home design and living experience, we purchased many fixers and turned them into Dream Homes.
Our youngest son was born in Florida. We lived in the Victorian home for ten years before moving to a fun home on the river nearby. In 1998, we moved back to California because Sara could no longer breathe in Florida's humidity. We fixed and flipped 15 homes in California. Sara and Brian passed on and I survived years of anguish and grief.
What does all of this have to do with you? I learned how to make homes a sanctuary, a refuge, a serene sacred space, a joyous event estate, a mountain retreat in the sunshine, or (insert your dream home description here). I know how our emotions react to certain design elements. I can help you create a magnificent home. I won't even charge you if you buy a home from me. Get your personalized Design Psychology Plan free. Home sellers receive a Design Psychology Home Staging Plan based on their target buyer's profile.
The good news is: I concentrate on finding the right homes for discerning buyers. Not all homes are really good for emotional support. Whether you want a modest, easy care home or a grand estate, I will help you find a home to support your emotional needs.
What do you need help with? Productivity? Creativity? Serenity? Do you need vibrant spaces to thrill you? The Main Bedroom designed for sex? A reading nook? A writing space? A tranquil Koi pond?
If you prefer a custom home, I can find you the perfect land. And, I know an award-winning architect who has designed country clubs, huge waterfront estates, and a Newport Beach oceanfront $24,000,000 home. I'll introduce you to Evan Fisher, AIA, licensed in California, Texas, and Florida.
Email me and tell me what you want. It's important to you for me to interview you before we start seeing houses. Another thing you should know: I may talk you out of a more expensive home because I believe we should live without the additional stress of high mortgage payments. You can design a home for happiness and joyous living without spending all of your hard-earned money. I'll share my secrets for great design for less money. Have you ever wanted an interior designer for a friend? You now have one.
I accept text messages. If you're in a hurry, call me between 10:00 am and 6:00 pm: 951-775-2252.
Jeanette JOY Fisher CA BRE# 00474043
BROKER AFFILIATION
Premier Agent Network, Inc., Temecula CA
My current home, Joy Gardens, is an event space. Weddings, writer's retreats, yoga spa weekends:
8 Bedrooms  5 Bathrooms    4,800 sq.ft.  Built in 2008
Features List