Design Psychology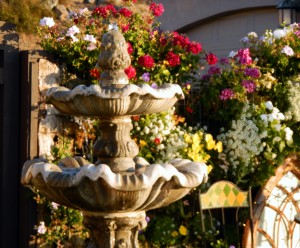 Design Psychology for Home Buyers
Have you ever thought about how your home influences your happiness? Do you feel like you purchased the wrong home? Have you experimented with Feng Shui, watched HGTV decorating shows, and gone shopping only to come home feeling like you spent too much money without achieving the space you imagined?
Get expert Design Psychology help selecting the right home with features, designs, and inherent amenities that avoid heartache.
You only get to live in one home at a time. Why not have a sanctuary that infuses you with peace of mind and brings you joy everyday?
Joy to the Home offers FREE Design Psychology help to buyers. We start with an interview to find out exactly what you need for emotional support. Sometimes, it's not even the most expensive home you can buy, but a smaller, more affordable home that gives you the space with worry-free payments that make life easy. After we help you select the perfect home for you, we give you a free Design Psychology Plan to Live in Grace & Ease to guide you with your design and future improvements according to your budget. Call or text 951-775-2252.
Design Psychology for Home Sellers
Get a free Design Psychology Home Staging Plan. You don't need to buy a lot of furniture. In fact, you just need a few key pieces to show buyers your home's unique benefits. More than staging, placement and designer techniques help sell homes. Take advantage of our special talents. Call or text 951-775-2252.
Design Psychology for Investors
We can help you get more bang for your buck. Select a free Design Plan for Fixing & Flipping or Design Plan for Leasing for More.
Also, ask for our Money-Saving Trade Secret Vendor List. Call or text 951-775-2252.
Call 951-775-2252 to schedule your interview or come to one of our free workshops on Credit Help, Home Buyers Mistakes, Home Seller Errors, Investor Information.