Lake Arrowhead Joy Retreat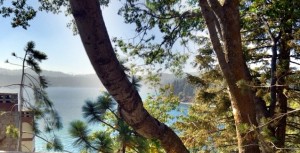 Hello from Jeanette Joy~
I've always loved Lake Arrowhead. Years ago, we lived in neighboring Crestline and dreamed about having a home on the lake. I still dream about living on Lake Arrowhead. I'm so grateful to have found a "Cabin" in the woods near the golf course and lake.
Fixing the long-vacant home has been more of a challenge than I expected. I knew about a water leak under the home. Fannie Mae sells houses "As Is" and would not fix the leak. After closing, the plumber dug out the leak and he discovered a whole batch of botched plumbing no one could have foreseen. I'd rather spend money on fun furnishings than fixing pipes under dirt. After the repairs, at least now I know the home rests on a firm foundation and has good water.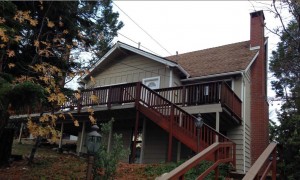 Join us as we transform this three story, four bedroom home into Joy Retreat. Perhaps you may like to come to a writer's retreat, an art retreat, or another event we plan. There are hiking trails to incredible places nearby, boat rentals, golfing, fine dining, and fun shops to explore. What would you like to do in Lake Arrowhead?
My inspiration for the interior design comes from the movie Dr Zhivago. The Ice Palace scene has stayed in my dreams since I first saw the movie. That dreamy night and fixing this house with mirrors and crystals inspired a fiction novel in me. JOY! I'm learning how to write fiction.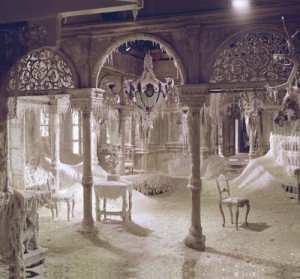 Who else wants to write fiction? Want to have a fiction writing retreat?